Nigerian crossdresser, James brown has been publicly disgraced and humiliated by some angry youths in Lagos state.
The crossdresser was stripped naked and assaulted by some youths because of his manner of dressing and for always acting like a girl.
The angry youths claimed that James Brown is a disgrace to mankind and that they need to punish him for his wrong deeds.
In a video, the youths were seen tearing James Brown's clothes and emptying a bucket full of water on him while using the bucket to cover his head.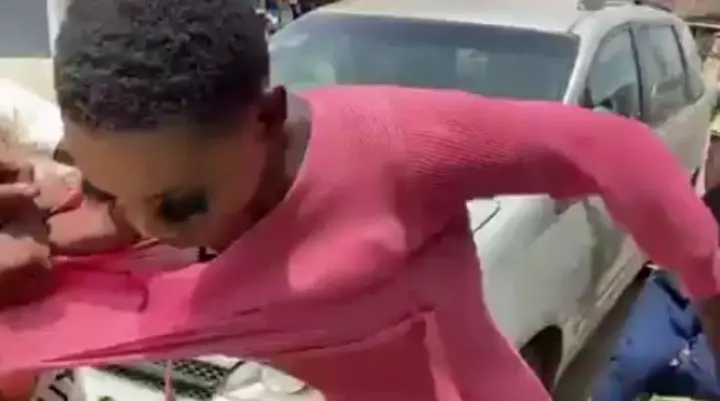 James Brown was seen in the video trying to fight back without anybody coming to rescue him.
According to some social media users, the youths acted wrongly by assaulting James Brown in that manner, noting that he is not the first crossdresser in Nigeria.
Some suggested that James Brown should seek asylum in Canada.
What do you think about this?
Please comment and share