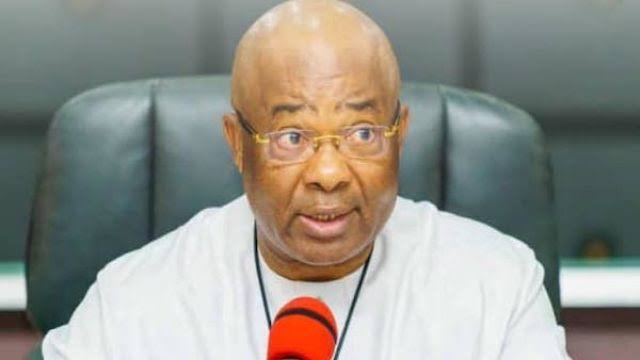 These days are not the best of times for Gov Hope Uzodinma of Imo State, as the case instituted against him by Okere Kingdom of RAP, gets set to take another dimension.
There are strong indications, that Ugwumba Uche Nwosu, the candidate of the Action Alliance AA, in the 2019 Imo Governorship election, may be joining the case against Gov Hope Uzodinma, which RAP had filed at an Abuja High Court.
RAP is, demanding the court to interpret the Supreme Court verdict that disqualified Uche Nwosu, and explain who the authentic APC candidate in the last election was.
Ugwumba Uche Nwosu was disqualified from the Governorship election, because he was determined to be both the candidate of APC, as well as that of AA in the eyes of the Law.
In the new development, Uche Nwosu is urging the court to join him as an interested party, since the Supreme Court ruled that he is the one who ought to benefit from the election as the APC candidate, by its earlier judgment.
In yet another twist, the Action Alliance, is also joining the suit against Gov Hope Uzodinma.
Action Alliance claims that the party worked with Ugwumba Uche Nwosu, as the party's Governorship candidate in the 2019 following an alliance with APC, stating that there was no time the Action Alliance conducted a Governorship primary for Nwosu.
The party stated that they only adopted Ugwumba Uche Nwosu as their candidate, after Uche Nwosu won the APC ticket.
The Action Alliance further stated, that the party will be filing the matter, before a Federal High Court in Owerri this week.
Meanwhile, the suit instituted by RAP against Uzodinma, will be coming up this week at the Federal High Court, Abuja.
We are reliably informed that all parties involved have been served.