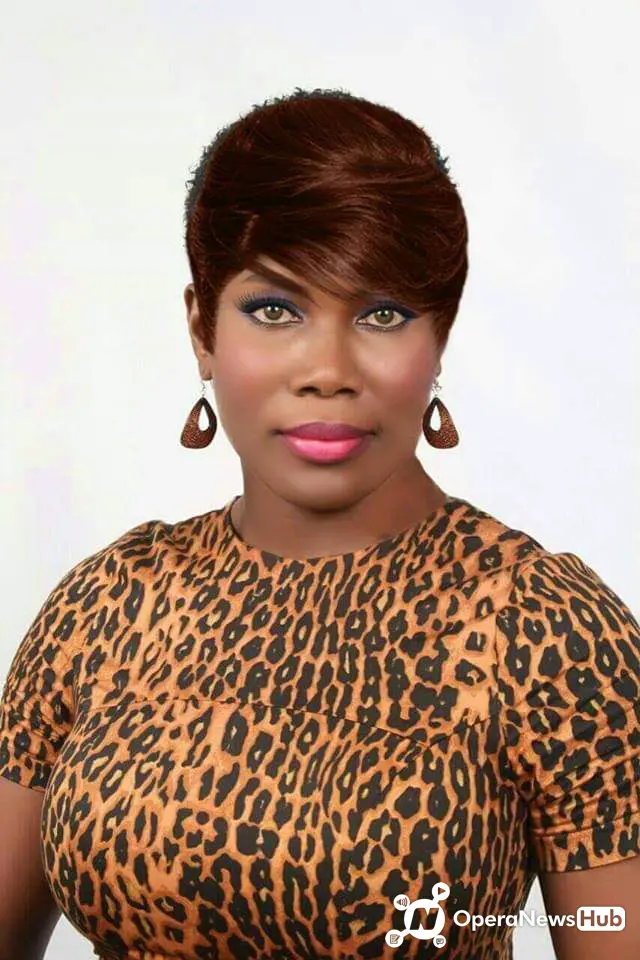 By Sandra C Duru
It is no longer news that the Imo State Government have mortgaged the potential of her youth and subjugated them to actions and inactions that leave them less of themselves. They have become tools of image blackmail and propaganda, spreading false information about people who have risen to unearth the atrocities going on in the state. This is an eye-sore and trust me, the youths are gradually going down the drain.
How can a person who lacks intellectual and leadership capability pick you and ask you to sit and write rubbish about someone who is fighting to ensure that you are free from the bondage they have immersed you in?
How can that person leave his children and family members and ask you to be a blackmail writer, attach your name to content that speaks ill of people, and makes your personality stained? Why didn't they ask their children to do such dirty jobs?
This is because they know what they have done and how they have successfully infused dirty ideologies into you and make you see them as the lords of your life.
When a person wants to make another useless, he looks for his weak point. This is what your leaders have done and I will show you the FOUR tactics they have used to drive you away from fulfilling your destiny.
The first is HUNGER. Hunger has become a compelling device used to make you a slave to these ones who wouldn't think twice recruiting you as thugs and keypad warriors. They make you beg for food directly and indirectly and because you have no one to fall back to, you begin to work for them. They make you lose your core values and leave you at the mercy of their rivals who most times are more powerful. Unfortunately, when you meet the brutal ones, they swear to make life worse for you. This way, you get into a fight with people who you do not know their source of power. And your masters? They leave you to perish and go ahead to recruit more gullible persons like you to continue from where you stopped.
Beautifully, I, Sandra Duru, is one person who understands the tactics these inhumane beings have employed on the youth. To this effect, I ignore most of what their mercenaries write and say about me because I know their pain and predicament. If those in power didn't cause so much hunger in the land, these people wouldn't let their guards down to the extent of writing ills and fallacies against people who meant well for them.
Another thing that makes our youth less than who they are is POVERTY. When a young person is poor in brain, pocket, lifestyle, environment, and attitude, he finds his comfort zone in poverty. His network becomes people who are poor like him and think like him. They find it difficult to unearth the genius in them because their circumstances have entangled them and made them lose their intellectual ability to think and become great.
You are part of those who these politicians without human conscience seek to devour. They pick you and make you their instrument, giving you peanuts as payment to write and defame those who have your interest at heart.
Too bad!
Another tactic these politicians use on you is INSECURITY. They make you insecure about your life, future, education, and even confidence. They make you see less of yourself and infuse your brain with the ideology that you are nobody. They steal your confidence from you and make you feel worthless. What else can a young person who cannot stand for him or herself do other than work for those who have ruined them?
You are afraid of saying and standing for the truth because you feel that you will not get the stipends from your leaders or you will die of hunger and poverty when you do. They know your weaknesses and seeing how insecure you are, you become a brandishing tool in their hands.
The last but not the least is UNEMPLOYMENT. Do you remember what they say about 'an idle man being the devil's workshop'? This is what they have made of you, dear Imo youth. They make sure that you do not have a sustainable means of income and make you vulnerable to their dirty games. They loot the money meant to empower and make you a useful person, send the money to their foreign accounts, and leave you at the mercy of working for them. Their children and wives are abroad living on the funds meant to develop the state while they make your future worthless.
They get allocations and money from the various sectors of the economy but they won't use that money to help you grow; if they do, who would become their tools? Who would fight their opposition with the keypad? Who would create all sort of lies and defaming statements about those who are fighting to free you?
In case you do not know, your money is being used to get foreign women who would grace their beds. These women, in turn, help them move money which would have made life better for you and your family. They know that making you unemployed will drive you into accepting to play their dirty games. Are you not tired?
These politicians pay you peanuts to launder their image but send their children to the best of schools abroad to study and become better people in the society. They hire you and make you waste your time fighting for them only to pay you what can only afford your airtime. Can you see how ruthless those you serve are?
What would it cost a government that receives 8 billion naira monthly as allocation from the Federal Government to invest at least two hundred million naira in each community? This can be done in phases in all the local government areas. Trust me, by the end of four years, the state will grow and the citizens will no longer live in penury. But no! They won't do that because they want to loot your money and make you a slave. They want you to keep working for them and begging to receive crumps from their tables.
Error!
It might amaze you to know that those people who you elect as leaders in Nigeria do not have the intellectual capability, charisma, wisdom, courage, and brain to lead and take action to build their state. They are not intelligent enough so they hire you to work for them. Isn't that an error? People who are supposed to work for you now make you their slaves and pay you peanut to mortgage your future and become useless. Ahhh! Error!!!
You have become slaves to these people and they have made you feel that you cannot do anything about it. Until you wake up and take your position as a boss that you are, you will continue to be a slave.
Stop being slaves to these people who are only after your future.
Stop being slaves to these people who would rather destroy you than use their children for their evil gimmicks.
End slavery, Imo youth!!!
Stand up for your right.
You can be better; believe!